Description
4 Day Triathlon Training Camp over Queens Birthday Long Weekend
This marks our first triathlon camp and training spike for the 2017/2018 Triathlon Season. This is our BIGGEST CAMP OF THE YEAR with all athletes from various abilities and strengths ENCOURAGED TO ATTEND.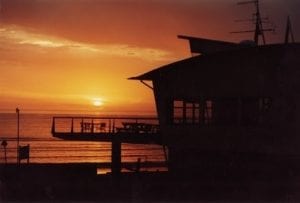 This Annual Training Camp held in Lorne on the Great Ocean Road is focused on kick starting your training for the coming Triathlon Season, while having fun and learning from experienced coaches, sports professionals, guest speakers and awesome sponsors packs and give away's from Giant, Mizuno and Shotz.
Testimonial 
"I thought it was incredible. I thought it was well-run, challenging, well-timed, well-planned. I think all of the coaches worked really hard on preparing an amazing experience. I loved it and would do it again in a heartbeat." – Anonymous
CAMP DETAILS:
Dates:
Friday 9 June 2017 (from 2:30pm – though an optional Great Ocean Road ride will be scheduled @ 1pm prior to check in.  All levels welcome)
Saturday 10 June 2017
Sunday 11 June 2017
Monday 12 June 2017 (departing after BBQ lunch and clean-up is complete)
Camp Package Options:
Both options include athlete sports pack with sponsor goodies
(A) Full Package: Accommodation (Fri/Sat/Sun nights), meals and training (breakfast and lunch Sat/Sun/Mon) – $399 (Early bird price is $359. ENDS STRICTLY 30th APRIL)
(B) Training Package: NO Accommodation, NO Meals (unless selecting specific package) – training only – $359 (Early bird price is $299. ENDS STRICTLY 30th APRIL). $10 charge if training only and attending final BBQ.
Don't forget to order your FREE Lorne 2017 Tee when booking!
Payment:
$199 deposit payable now and second payment for early bird payable by 30th April 2017. Full payment of any package required by May 26th 2017.
Full payment also available for full cost, early bird and training only.
* Please note deposit is non refundable.
Additional information
| | |
| --- | --- |
| Size | Option A – Early bird full payment, Option A – Early bird deposit, Option A – Early bird balance, Option A – Missed early bird full payment, Option B – Training only early bird full payment, Option B – Training only early bird deposit, Option B – Training only early bird balance, Option B – Training only missed early bird full payment, Option B – Training only and food, Special Food Requirements OR BBQ, Lorne 2017 Tee Male S, Lorne 2017 Tee Male M, Lorne 2017 Tee Male L, Lorne 2017 Tee Female S, Lorne 2017 Tee Female M, Lorne 2017 Tee Female L |